[COUNTDOWN]Offer Expiring Soon!
Here's what you get…
Using freely available but powerful editing software, we'll show you EXACTLY what you need to do to take your favourite tracks and remix them into versions that only you have!
Master the eight most powerful editing techniques the pros use to make your music easier to mix, more accessible and more adaptable to every DJing scenario
You don't need a musical background. You don't need to be a producer. This is the path to improving your DJing that takes the least effort, but delivers the biggest results.
We take you step by step through each technique, using multiple examples of tracks in many different genres of music so you can apply these tricks to any tracks you like
There's a deep-dive lesson in music structure and phrasing, so that you can edit even the most complicated tracks with confidence
You'll be able to make your own mash ups using acapellas, giving you those killer tunes that get people saying "where did he get that"?
Quickly add your own intro & outros to those difficult to mix tracks, so you can play them whenever you want and blend them easily every time
Learn how to make tracks longer or shorter to suit whatever DJ set you want to play, or to shorten a DJ mix to fit on a CD
Make your own radio edits, and even remove profanity quickly and painlessly so you don't have to buy the 'clean' version as well as the club version
It's everything you need to make your own unique versions of your favourite tunes, and get you on the road to producing your own tracks someday!
Instant access to over five hours of training across 30 detailed videos, so you can start to implement the steps right away… and access is for life, so there's no time limit on doing it!
Here's what our students have to say:
I love being able to mix multiple tracks to make original remixes!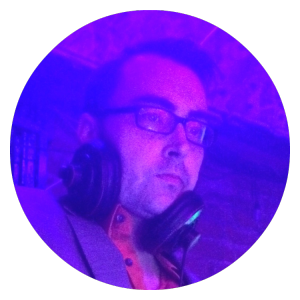 "After watching the video explaining the course I was sold. I always wanted to make my own edits and just didn't have anyone to point me in the right direction. I learned loads from watching the videos and have been using what you taught on a daily basis! It's really helped to take my Djing to the next level. I've recently been able to secure a resident gig, thanks in part to the edits I've been able to make using the knowledge from your course, I love being able to mix multiple tracks to make original remixes!
"I thought it was very organized, started simple and built on the fundamental ideas presented. I also enjoyed the history of editing section of the course. It's worth every penny, it doesn't take long and you will be making your own edits by the time you finish. There is no easier way to learn how to make your own DJ edits than with this course!"
DJ Stride – New Orleans, USA
I am confident that I could make a mash up, without having to spend again on a new course to learn how to do it.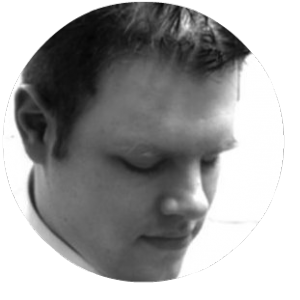 "This course has saved me hundreds of pounds in making extended four bar radio edits that I can mix together. I use it to mix genre to genre, decade to decade or an edited outro into acapella vocal intros. I can make edits with the parts of tracks that I want to use rather than the edits "DJ Companies" want me to use. I'm not the only person who would like to extend tracks to the way I like them…but had no idea on how to do it! With the help of this course, I have learnt the things I needed know so that I can do what I always wanted to do with the tracks I wanted.
"Another cool thing I learnt was using parts of remixes, or sections of a club mix, editing it together with original radio version to make it 100% original and best of all… DJ friendly for me at mobile gigs. I love popping on edit that 100% other DJs won't have, and having them asking me where to get the mix from! I like the way that Steve put over the whole course in a friendly, simple enough way for the extreme novice producer like myself to follow. I never once felt patronised for not knowing what I'm doing. I really liked the fact the course showed you all the different options for editing tracks together, but most importantly the course never expected me to know little bits of what I needed to be able to do without being shown first.
"If you're wanting to be a producer, learning how to edit is a very good way to start and if you're like me, and like to mess with tracks to make DJing easier and more interesting, then this course will show you how to do it step by step. I paid hundreds for a course to show me how to do this in a studio… I went home, got stuck. With this course, I simply log in, and recap when I get stuck – perfect! I am confident that I could make a mash up if I wanted, without having to spend again on a new course to learn how to do it."
Gary Coles – Oxford, UK
Now my production confidence has increased tremendously!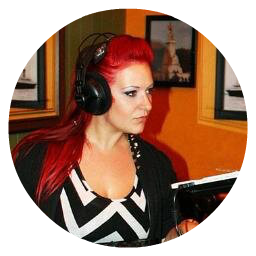 "This course is a must have for any DJ looking to take it to the next level, and anyone looking to get into production. It helped me save the time I was losing trying to figure out basic editing myself. (I've literally lost hours and hours and HOURS watching videos that have ineffective content!) Now my production confidence has increased tremendously! If I need to extend an intro to make a song easier to mix, restructure it so that it works better with a set, or even get creative and do a re-drum or mash up with accapella, I can. This is the stuff that opens the doors of creativity so that you can make virtually any track work within your set.
"Utilizing these basic productions skills makes the the sky the limit as far as creativity within your sets. You aren't stuck to the stuff you can find online anymore. Or the stuff that someone else has produced. This course makes you the producer and the software that you use is legit and free!
"This is an essential breakdown of basic production that you'd literally have to go to spend thousands of dollars and hundreds of hours to glean this information at a specialized school. Phil and Steve make it so that you get the gold! The important information, the practice of how to use it, the core stuff. This course is well well well worth every penny spent! And the best part is that you've got unlimited access to it. I love that I can always refer back and it's super easy to find what you're looking for."
Shannon Chaney – Tampa, FL – USA
It's cool that the tutorials are actual live action video.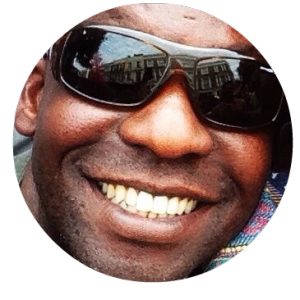 "I loved it! The course managed to deconstruct some of the daunting music theory required to really effectively use simple software to edit. I've now made a few re-edits that have been really useful in tidying up a number of my favourite tunes and now I can play them without worrying about the abrupt endings because I learned how to extend the intro & outro.
"It's cool that the tutorials are actual live action videos and not still screen shots and it's delivered at a great pace for a rewarding learning curve. I would recommend DJs to invest the money and learn a new technique that will give you even more control of the tracks in your library."
Ronnie – London, UK
If you want to make great sounding re-edits and don't want to risk shelling out for Ableton or pro software, this is a fantastic training course.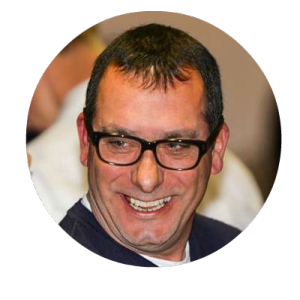 "I didn't want anything too technical like Ableton. I used to make edits with Serato DJ using the record button, they sounded ok but not perfect. Learning this skill with the free software has helped me feel like I can do "real" re-edits, and I'm not scared to attempt anything now! It's also opened up my music collection to me. I had stuff I didn't play due to intros/outros. Now I can make versions that will fit my set and I can use and I feel like I've been taught the things I need and not stuff for the sake of filling time.
"If you want to make great sounding re-edits and don't want to risk shelling out for Ableton or pro software, this is a fantastic training course that will walk you through edits using free software."
Tony Needham – London, UK
More about the course…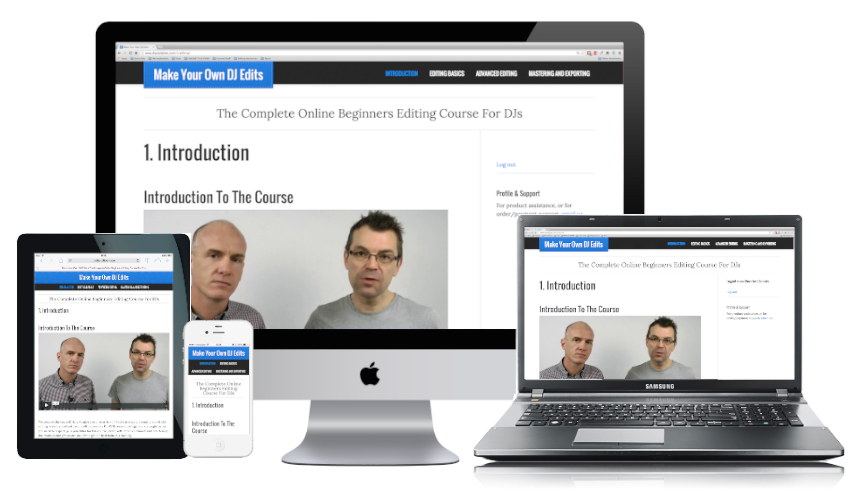 Make Your Own DJ Edits is delivered online in full HD video,
viewable on your computer, tablet or smartphone, so you can learn anywhere
. With over five hours of expert training across 30 videos taking you step-by-step through the process of editing REAL tracks,
it's everything you need in one place
.
What's more, pay once and it's yours for life, so you can take it at your own speed and refer back to it whenever you want.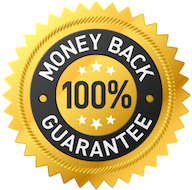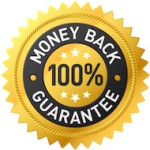 Just like with all of our DJ courses, Make Your Own DJ Edits comes with our cast-iron, no questions,
12 month money-back guarantee
, which gives you more than enough time to get the results or get your money back – the risk is all ours. That's how confident we are that you'll get what we're promising (and then some!) from this course.
Click the green button below to grab Make Your Own DJ Edits today, and saving $50 before the offer expires.

© Digital DJ Tips 2018