Grab this one-off bundle of three of our most popular DJ training courses this Black Friday weekend, specially selected to help you spice up your mixes – do it now and you save $294…
Yes, for a strictly limited time, we're offering you a completely unmissable set of three of our best DJ video courses. They've been specially chosen to help you turn your rough DJ mixes into polished masterpieces that'll get you noticed – and all three are yours today for the price of just one! We've never done this before, and it's never to be repeated, so act now.
What you get…
1. Pro Mixtape Formula
Pro Mixtape Formula has helped 1000s of DJs to produce DJ mixtapes that sound just like the pros – in a fraction of the usual time it takes to make a great mix, and without any of the frustration (trust us!). It shows you the secrets of recording, editing and mastering your mixtapes for end results that will get you noticed and booked, teaching you revolutionary "studio secrets" you can use right away.
---
2. Make Your Own DJ Edits
Today, making great mixtapes and performing great mixes isn't enough. You need unique versions of the tracks you're working with, too, to make sure your mixes stand our from the crowd. This course blows the lid on the simple, real techniques busy pro DJs use to take their favourite songs and reshape them into versions only they have. With Make Your Own DJ Edits, you can do this too – fast!
---
3. Make Your Own Sample Sets
Samples, idents, DJ name drops… these are the things that "brand" your mixtape as your own, that give it a sparkle that says: This DJ knows what they're doing! It's great to have a unique set of drops and samples that you can use to spice up your mixes, that you can keep using throughout your DJing life… and Make Your Own Sample Sets shows you step-by-step how to do it.
The unmissable offer…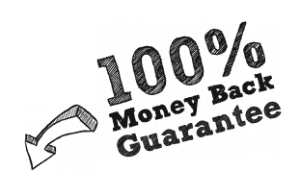 These online video courses from Digital DJ Tips normally sell for $147 each, but for this holiday weekend only, you can take ALL THREE for a SINGLE PAYMENT of just $147 – a huge 66% discount!
As with all of our courses, they're yours to keep and use for life (absolutely no time limits on taking any of them), and as always this package comes with our rock solid 12-month money back guarantee. It's far too good to last, though, and we can promise you we'll never be offering this deal again after this limited time…
[COUNTDOWN]
Do this now…
So don't miss this! Grab our "Spice Up Your Mixes" three-for-one pack now while you still can at this amazing price. Click the big green buy button below, pay by credit card or PayPal, and we'll email you instant access to all three courses.

P.S.
Psssst! This offer is one-off, never to be repeated, and is for
this Black Friday weekend only
. If you want to improve your mixes with three of our most popular and valuable courses, and save yourself 66% at the same time –
a massive $294 in your pocket over the regular price of this training
–
click here and buy now
.
Remember, as always our 12-month money-back guarantee makes this a no-risk, no-brainer for you
.
Terms & Conditions: The courses included in this package are fixed and can not be separated, swapped or substituted for any other training course. The price of this package is also fixed and is not negotiable. This offer cannot be used in conjunction with any other purchase, offer or training program offered by Digital DJ Tips. Thank you.